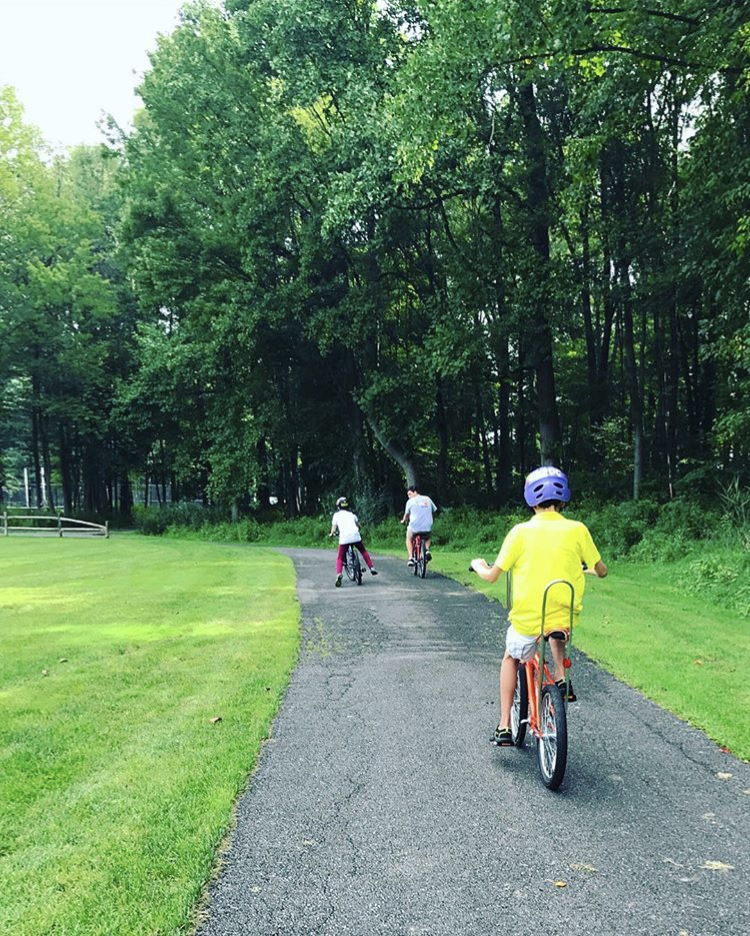 Bike Riding Program
Occupational therapists, familiar with the social and motor challenges relevant to many children with special needs, will run the program to be able to adjust to the individual needs of each child. The program is run in a group of children depending on the size of the space available. All parents are encouraged to observe and watch the group to be able to practice the skills at home which helps increase the speed in which a child learns. Programs have been run indoors and outdoors depending on the season.
Who Would Benefit?
Children 5+ years and older who have had difficulty learning how to ride a 2-wheeler. Classes and skills focus on the following:
Bike management
Balance & coordination
Pedaling & stopping
Vision & perception
Safety
No training wheels!!
There will be a free mandatory screening to determine eligibility. Families need to bring water and their child's bicycle and helmet to each class. Bikes must be WITHOUT training wheels. Your child's feet must be flat on the ground when sitting on the bike.
Upcoming 6-Week Sessions
FALL 2023 SESSION
$300 for 6-week session

Mandatory Screening: Friday, September 15 at 3:30 PM (MUST bring own bike, helmet, and water)
---
Session Dates: Fridays, 3:30 PM to 4:30 PM
Week 1: September 22, 2023
Week 2: September 29, 2023
Week 3: October 6, 2023
Week 4: October 13, 2023
Week 5: October 20, 2023
Week 6: October 27, 2023